"We have a young, longhair dachshund mix named Buffy currently in our care who we are working to help become adoptable. When she originally arrived, she was feral and had such a profound fear that she was totally shut down. We immediately started adding Treatibles oil to her food to help her with anxiety and stress. We were also able to place her in a very loving foster home. Now, less than three weeks later, Buffy has made such progress that she trusts her foster family and is accepting Treatibles Soft Chews right from their hands. Buffy has her own Facebook page, Buffy's Journey, for those who wish to follow her progress in becoming adoptable." – Lindy Latham, Rescue Coordinator, Southern California Dachshund Relief, Inc.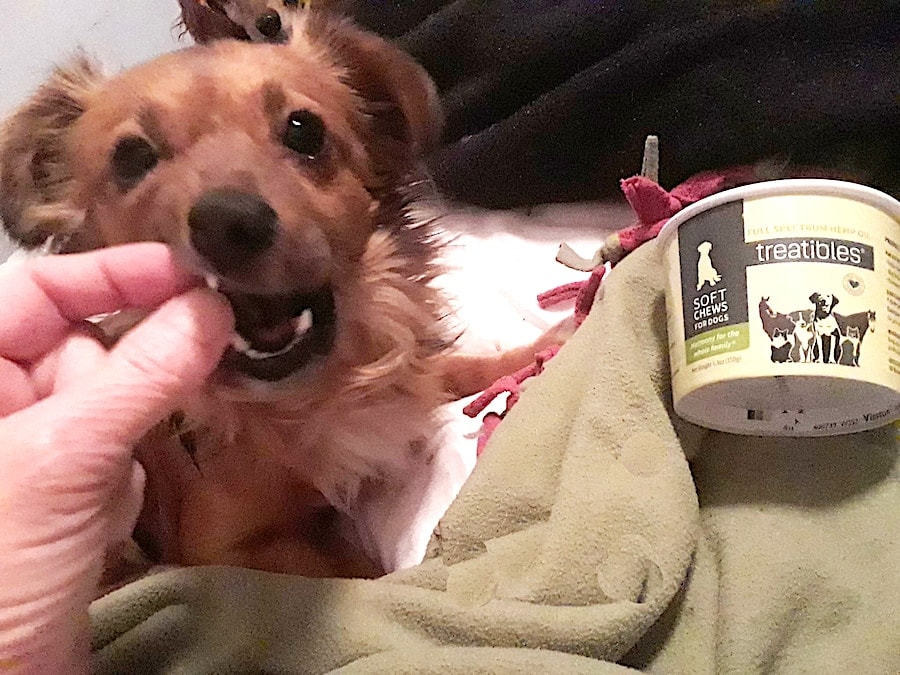 In 1994 animal lover Dena Delgado founded Southern California Dachshund Relief (SCDR). The entirely volunteer run 501(c)(3) non-profit organization is dedicated to saving and rehabilitating dachshunds in need and then finding them wonderful new homes. Now 25 years strong, SCDR has grown to cover not only the Southern California area, but also Central and Northern California, Phoenix, Arizona and Reno, Nevada.
Dachshunds are recognized as being fun dogs. They are loyal, loving, security conscious, adorable and entertaining. Through basic training and socialization skills, dachshunds make wonderful pets.
To date, more than 4,600 dachshunds have been rescued by SCDR. An outstanding 99% of placements into homes have been successful. However, not all dogs rescued by the organization are eligible for adoptions. Those deemed unadoptable due to behavioral or medical issues are cared for by SCDR as 'forever fosters.'
"Nearly every one of our Forever Fosters are given Treatibles products on a daily basis," shared Lindy Latham, Rescue Coordinator, SCDR. "The full spectrum hemp oil and chews significantly help our seniors suffering from discomfort throughout their bodies. Treatibles also lessens the anxiety of the dogs with mild dementia and it helps calm those that are behaviorally unpredictable."
Interested in adopting a darling 'doxie' from SCDR? For a list of dogs currently looking for forever homes, click here. Please review the organization's adoption policies.
Interested in more information on fostering? Please visit SCDR's How To Help page.
Perhaps fostering or permanently adding a fur baby to your family isn't feasible. If you would still like to help support SCDR's efforts, please consider donating – every dollar counts.
To learn more about Southern California Dachshund Rescue, visit SCDR.org.