With a passion to help pets thrive, our mission is our commitment to you—to promote Harmony for the whole family® through the happiness and health of each pet.
We know you rely on us to help your pets feel their best. That's why consistency is so important in our chews, chewables, oil droppers, capsules and topicals. Not only do we have a third party lab test our raw hemp oil for cannabinoid content and to rule out heavy metals, pesticides and biocontaminants, final products are tested to ensure consistency and potency. Lab tests are available here.
We go above and beyond to help ensure our products will always be available on Treatibles.com and at your local retailer. As members of the NASC, which operates under strict guidance from the FDA-CVM, we honor evolving government regulations and are committed to following appropriate protocols in our manufacturing, packaging, marketing and more.
the treatibles difference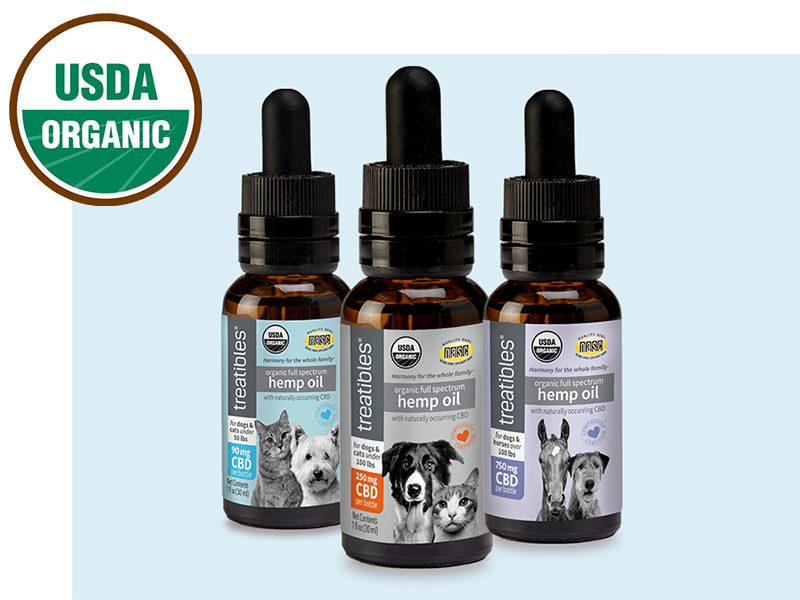 Our original line of oil dropper bottles feature 100% organic oils and carry the USDA Organic seal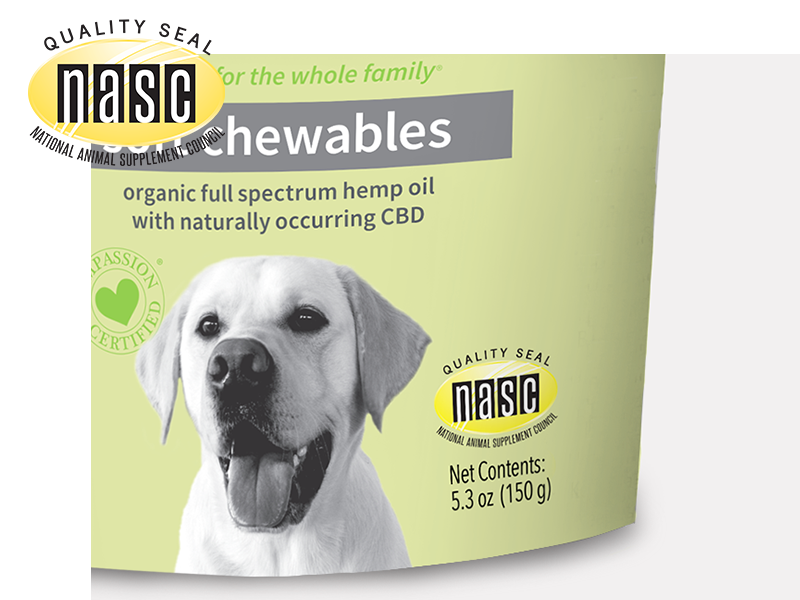 NASC (National Animal Supplement Council)
Treatibles has earned the distinction to display the NASC seal on our products. Why is this important? Because the NASC seal is synonymous with quality and compliance.
This ensures that Treatibles products are adhering to the stringent protocols set forth by the NASC with guidance from the FDA (Federal Drug Administration) and FDA-CVM (Center for Veterinary Medicine).