Organic Full Spectrum Hemp Oil - 90 mg CBD for Dogs & Cats
1 fl oz, 90 mg CBD per bottle
For dogs & cats under 50 lbs
Ideal for small dogs and cats of all sizes
needing relief.

Our USDA Certified Organic Full Spectrum Hemp Oil can offer support for pets with joint discomfort, mobility issues, digestive upset, anxiety and more. In combination with the antioxidants in our Organic Certified MCT Coconut Oil, this formula can also help maintain your pet's normal immune system.
$34.00 — or subscribe and save up to 30%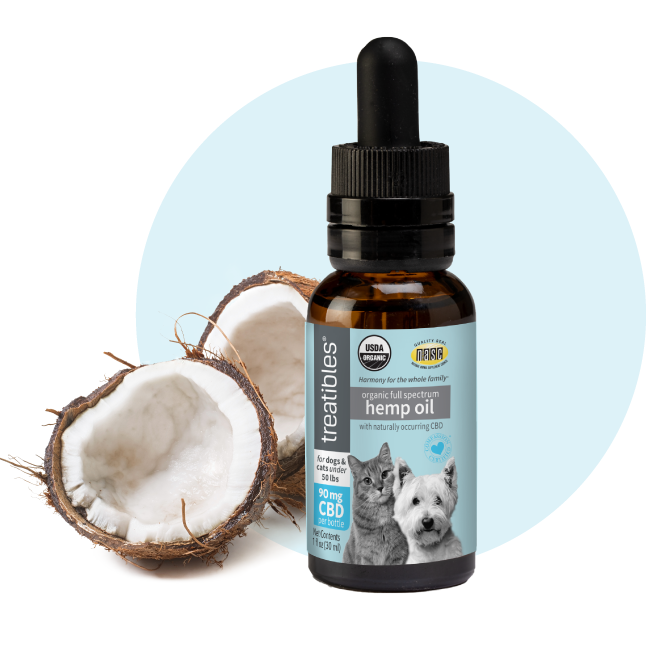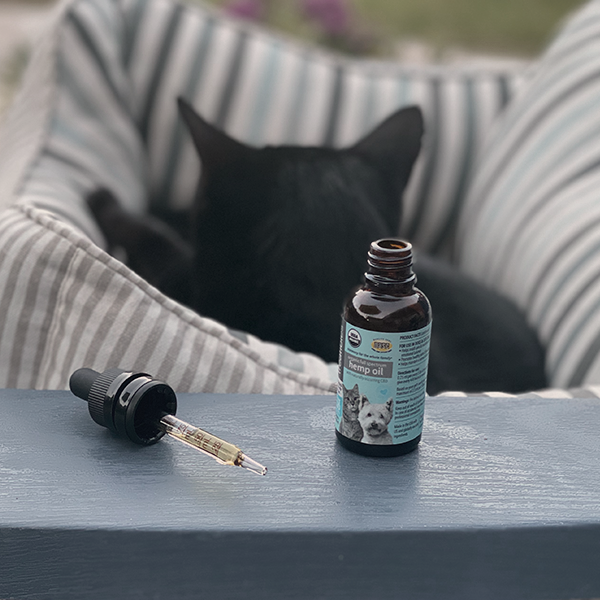 each .25 ml dose contains .75 mg CBD
.25 ml per 5 lbs of animal's weight.
Based on your pet's needs you may increase to a maximum of 2.5 ml per 5 lbs of your pet's weight.
Example: A 10 lb pet receives .5 ml; a 30 lb pet receives 1.5 ml.
Administer every 4-8 hours as needed.
+ For pets needing extra support, administration can be increased.
+ Treatibles are safe, non-toxic and non-psychoactive.
+ Pet parents should observe their animal before and after administration of Treatibles to determine optimal response. You know your pet better than anyone else.
Treatibles oil will stay fresh for up to 2 years when tightly sealed and stored in a cool, dry place.
all of our products provide
Helps maintain normal emotional balance and promotes relaxation.
Supports digestive tract health and assists the immune system.
Enhances function of joints and connective tissue.
Is it hard for your pet to get up?
Is your pet anxious?
Does your dog chase their tail all day?
Is your pet's skin irritated?
Is your pet nervous?
Do you have a senior pet?
Do thunderstorms freak out your pet?
Does your pet lick, lick and lick?
Do you have a puppy?
If you answer yes to any of these questions, there's a treatibles® for that.