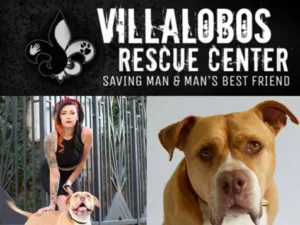 Giving back Villalobos Rescue Center
$1 from every canister purchased of Tater Tot's Sweet Potato Soft Chewables is donated to Villalobos Rescue Center in New Orleans, home to Tater Tot, our brand ambassador. For more information, visit Tater Tot's story on Treatibles.com.
Dogs barked for richer flavor and we listened.
These delectable (Tater Tot's Sweet Potato) Soft Chewables have been formulated with even more of the delicious sweet potato flavor dogs crave!
The redesigned heart-shaped Chewables are more resistant to crumbling. They can be served whole or easily divided. You can count on milligram consistency with each chewable.
Tater Tot's Sweet Potato Soft Chewables are ideal for senior dogs or those who prefer a softer consistency.
Treatibles Soft Chewables feature Organic Full Spectrum Hemp CBD Oil.
They also include calming ingredients including valerian root, passion flower and chamomile.
Vegan-friendly, these soft chewables are a delicious alternative to our beef flavor canine soft chewables.
Not sure which Treatibles to choose for your dog? All our products have the same active ingredients, so choose which product you think your pet will enjoy most!
For pets needing a daily regimen of Treatibles, we suggest choosing the type of product that they love.
Whether it's hard chews, soft chews, oil, etc. You can also combine products to keep your pet happy and comfortable!
Don't be surprised when you see the calming effects on your anxious or jumpy dog, or even your puppy that may have separation anxiety.
1 chewable per every 30 lbs of your dog's weight.
Based on your dog's needs you may increase to a maximum of 10 chewables per 30 lbs of your dog's weight.
Example: A 30 lb dog receives 1 chewable, a 60 lb dog receives 2 chewables.
Administer every 4-8 hours as needed.
You may find that each of your dogs needs CBD Treatibles for different reasons, such as joint care and reducing inflammation, reducing anxiety, or even addressing digestive issues.
Want to make a difference with your purchase?!
Treatibles donates $1.00 to the Villalobos Rescue Center (from TV show Pitbulls & Parolees) every time this product is purchased. 😊