Two Dogs Get New Lease on Life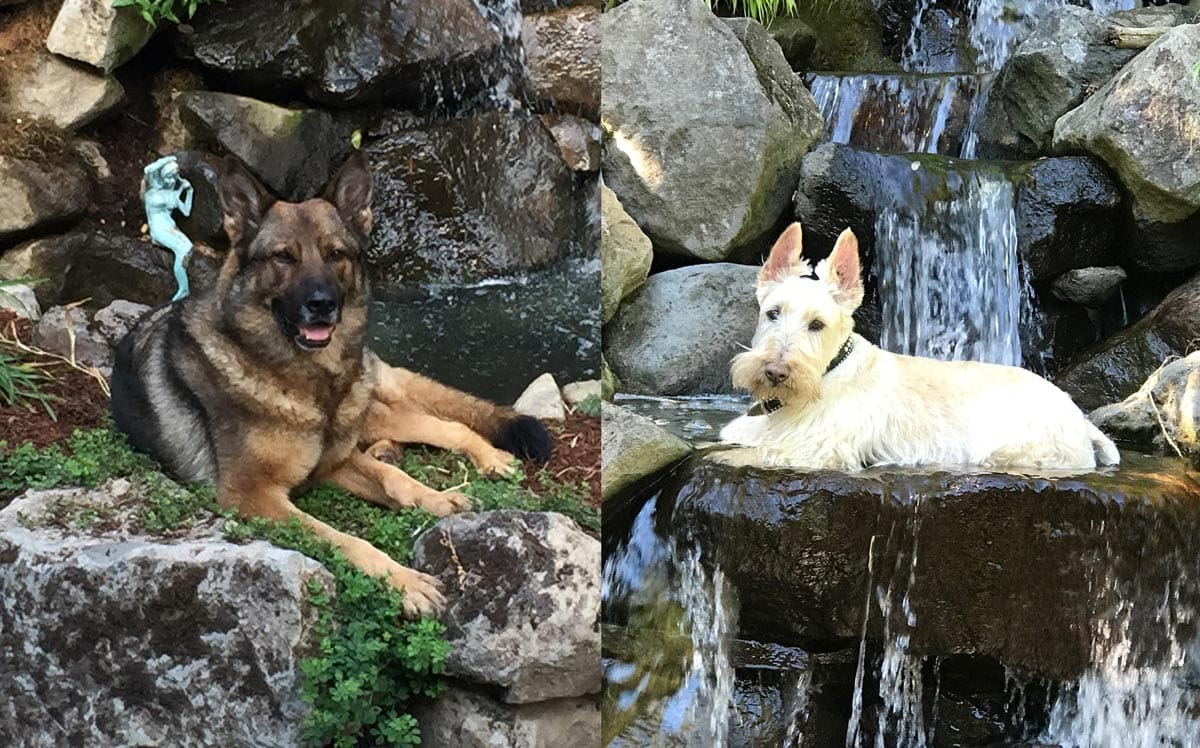 I have to take this opportunity to tell you that your product has made an incredible difference in my little old scottie dog's life. Two years ago, Cammyman was diagnosed with irregular cells in his bladder and given 180 days to live. I researched and began giving him Treatibles then. It helped him a lot, especially when he went through chemo. It has kept him comfortable and bright-eyed. Then in May he took a bad turn and my vet and I decided basically to hospice him. We took him off all medication except a weekly vitamin B-12 shot, a steroid, and a narcotic – and I decided to increase his full spectrum hemp oil gradually but greatly. We expected him to die in days. My vet said he absolutely didn't have longer than a month. Well, as I increased his full spectrum hemp oil level and started rubbing it on his belly and massaging it into his back, something wonderful happened. He got better! Not that it cured him. He's terminal and inoperable. But he is happy and digging trenches in my landscaping and eating normally! He can't have long left, but his quality of life is fantastic. Thank you. Thank you. Thank you. 
I also have a large (115 lb) Eastern European German shepherd who is a personal protection dog. He saved me from a stalker (I'm a bestselling author) six years ago. He's now eleven and as retired as a working dog can ever be. Because of the work he's done he has developed degenerative issues in his back and in his hocks/ankles. Treatibles keeps him comfortable. I also massage it into his back and his ankles and he loves it. Again, thank you thank you!
–Phyllis C.