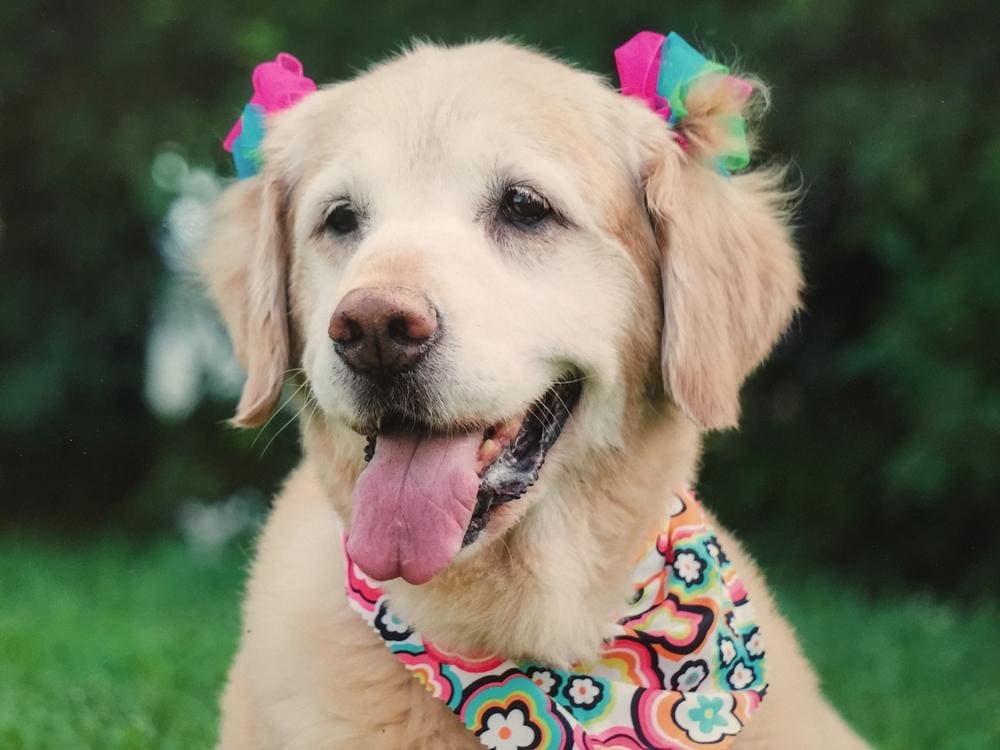 "Hi! My name is Nicki and I have been giving Treatibles for several months to my 12-year-old golden retriever Maci.
Maci has elbow issues in her front leg and hip issues in both hips. Due to her age and condition, I decided not to operate and to just keep her comfortable.
A friend of mine who lives in California suggested I try Treatibles so I gave them a shot and I'm glad I did.
I am happy to report that Maci is doing fabulous!!! Treatibles don't make her drowsy, they control the discomfort, and she is back to playing fetch!!! Your yummy chews have allowed me to keep my girl around and I'm forever thankful for the extra time I have with her!!! Thank you from the bottom of my heart!!!"
– Nicki A.