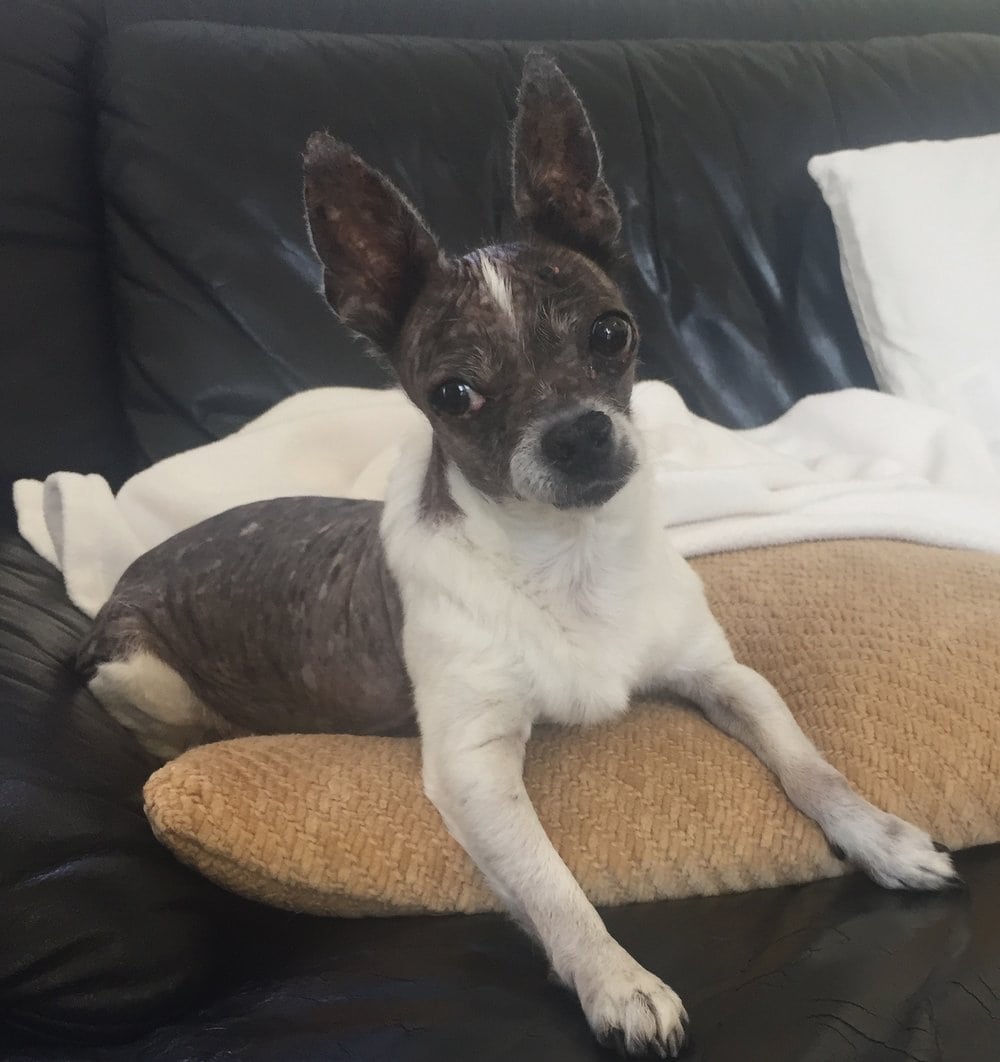 "I am so happy to have discovered Treatibles! My 16-year-old chihuahua, Zoe has been diagnosed with a cortisol disorder, heart issues and many other health problems. Despite being on several medications, she was still experiencing debilitating symptoms including cognitive impairment, severe discomfort, coughing, and exhaustion.
Desperate to try and help her, I decided to try Treatibles. I am happy to report that Zoe has been eating them for about three weeks and has shown great improvement. Her cognitive symptoms have lessened, she appears to be in much less discomfort, her coughing has been greatly reduced and she is more energetic. She also stopped her repetitive circling which has brought us all great relief. I am very grateful for the health improvements she has experienced so far. Treatibles have made a huge difference for her.
While I realize there is no cure for Zoe's ailments, Treatibles are helping her have the best quality of life she can. It is so amazing to see her happy again!
Thank you Treatibles!"
-Nicole Rycroft