Treatibles helped Teddy enjoy his home and he doesn't feel like he has to be on overdrive to protect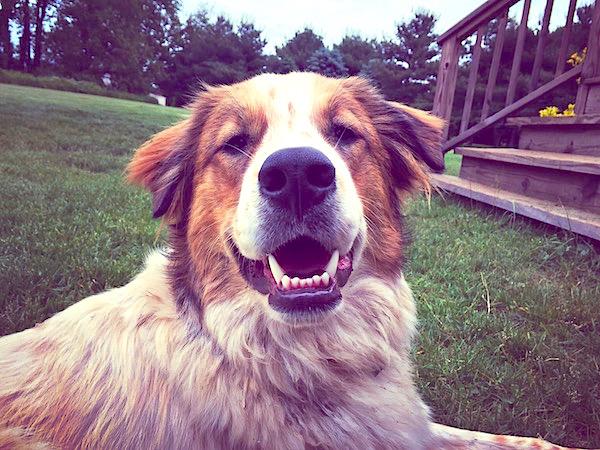 When he was six months old, our dog Teddy started showing aggression towards strangers in the home. He was very friendly in public or while on walks but still  very territorial.  At home, he would bark and growl at even frequent visitors, including family. Our  vet  prescribed an anti-anxiety drug, which did not help and it made him a little wobbly while walking.  His barking and growling continued. We were at our wit's end – it was hard to have company over at all due to his behavior.  He wouldn't even calm down when we took him to his kennel, which is his "safe" spot.
After reading about Treatibles' ability to help calm dogs with aggression, I decided to give the products a try.  We have been giving Teddy two  blueberry chews twice a day now for about a week.  Tonight (Halloween) our neighbors stopped by.  They know the challenges we are going through with Teddy's anxiety at home so they were mindful of this.  Teddy gave a bark to announce someone had come inside, but instead of growling and snarling at them he greeted them happily – wagging his tail and getting pet from them both. He laid down by their feet and relaxed and even greeted their one year old daughter happily and didn't react when she gave his face a little squeeze.
This is an incredible change in Teddy!  Other than his mellow behavior and happy attitude he is not sedated in any way and shows no signs of being under the influence of anything.  The phytocannabinoids (which are non-psychoactive) has really helped Teddy enjoy his home and he doesn't  feel like he has to be on overdrive to protect.
We are so thankful for Treatibles and cannot say enough positive things about the results we have seen in this short amount of time.  We'll be continuing these indefinitely with Ted!
–Julie S.