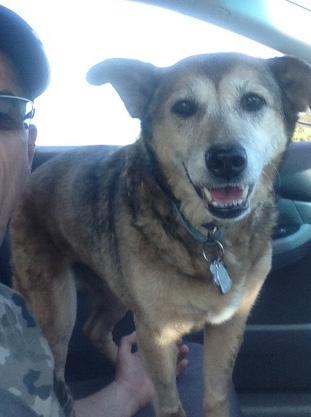 Dear Treatibles,
I wanted to thank you for sending Katie and I our first bag of Treatibles. She loves them and I see a great improvement in her appetite and just a spunk that makes me feel she is feeling better. But having the appetite is such a great improvement over how she was prior to this medicine.
You see, Katie had a mass on one of her nipples a few months back, and when it started to grow we had her operated on to remove this as she was licking it and it was not looking good. After the surgery, it took a few days to get results back to sadly find out that our beautiful dog had a terminal illness. Three weeks ago we started her on chemo. After the first round, Katie started to loose her appetite and I kept trying all different kinds of food that just were not working.
I ordered a bag of your product and the minute I showed it to Katie she ate it up. I gave her two and within an hour or so she seemed to have a bit more energy, and when I offered her food she ate. It has been about a week now and we have finished our first bag. Our next order will arrive tomorrow.
I cannot thank you enough!"
-Tim H.