Caliber's tumor is shrinking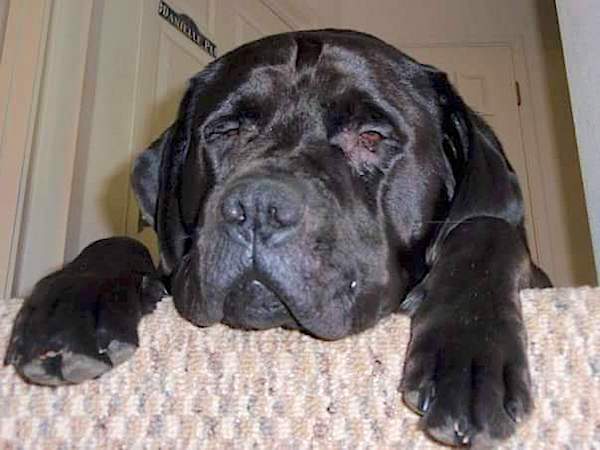 Our Mastador Caliber has a tumor on his gums that was literally growing out of control. We tried antibiotics and steroids with absolutely no improvement whatsoever. It continued to grow at a very alarming rate. In a matter of two weeks it went from nothing to the size of a tangerine.
We thought for sure we were going to lose our boy and hoped with everything we had that he would at least make it through Christmas to be spoiled with our family for the holidays.
I am not sure how to feel or what to think but the day we received the Treatibles gel caps and chews we started Caliber on them. Every 4 or so hours he would take them and he loves the chews. The next day we noticed his constant panting and anxiety had disappeared. He was sleeping soundly and seemed to be in a much better mood overall and he was eating and drinking like norma, too. I wasn't sure how to feel or what to think about this, having no previous experience with phytocannabinoids.
Caliber's tumor has completely stopped growing. We took him off his steroids the night before the gel caps arrived and he hasn't taken them since. Then we started to notice that not only had his tumor stopped growing but the swelling around it slowly started to go away.  Now his tumor is SMALLER. It has gone from the size of a tangerine to about the size of a golf ball.  He is in great spirits and doing well and I wanted to thank you for introducing us to Treatibles.  If it weren't for you and your products I don't know where we might be right now with him.
–Danielle L., Oregon