Hand Sanitizer for People—
20 mg CBD
Auntie Dolores Hand Sanitizer features germ defying ethyl alcohol, soothing Organic Full Spectrum Hemp Oil, moisture rich organic MCT coconut oil and a pleasant light citrus mint scent.
+ Ethyl alcohol is an antiseptic that is proven to reduce bacteria and viruses that can cause disease
+ Organic Full Spectrum Hemp Oil helps keep hands soft and moisturized, protecting them from becoming dried out from the alcohol
+ Organic MCT coconut oil is recognized for helping support the body's normal ability to fight bacteria, fungus and viruses
+ The combination of lemon and mint oils eliminate the harsh aromas associated with many other hand sanitizers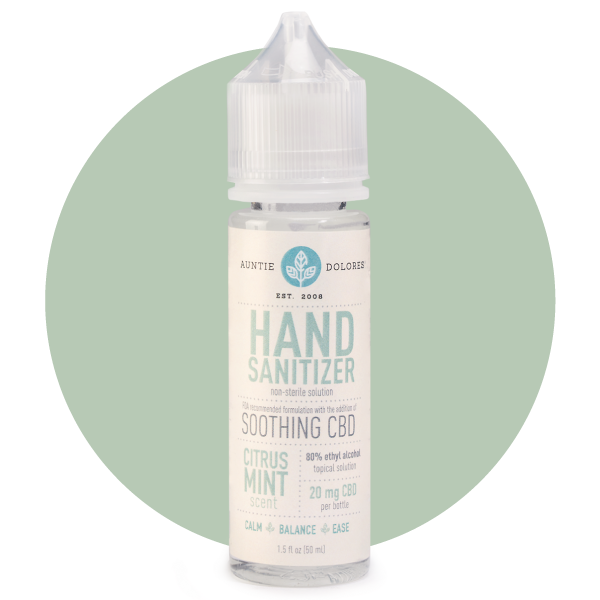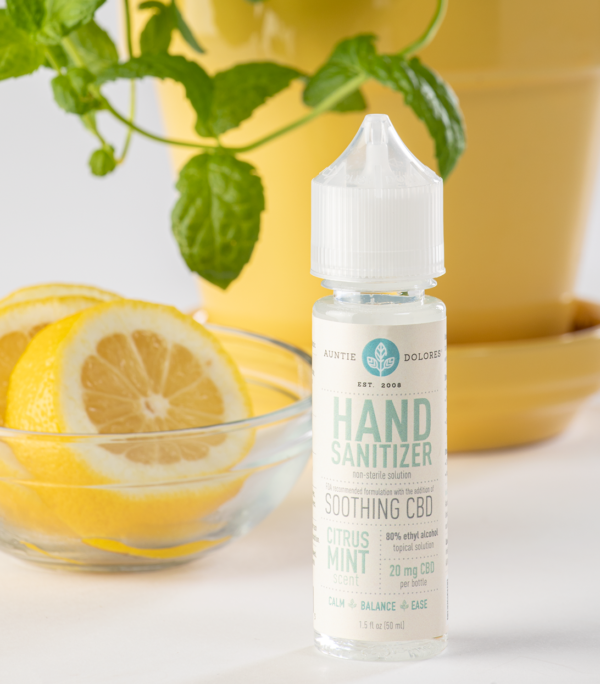 '+ Press cap down and turn to open.
+ Place enough product on hands to cover all surfaces.
+ Rub hands together until dry.
+ Supervise children under 6 years of age when using this product to avoid swallowing.
Everyone has an endocannabinoid system (see Lab Results), however we aren't all the same. Cannabinoid receptor sensitivity can vary from person to person. If you feel your sensitivity level to CBD is strong, begin with a lower dose. Some people respond to dosages as low as 10 mg, while others need upwards of 100 mg.
Store between 15 – 30°C (59-86°F)
Avoid freezing and excessive heat above 40°C (104°F)
all of our products provide
Helps maintain normal emotional balance and promotes relaxation.
Supports digestive tract health and assists the immune system.
Enhances function of joints and connective tissue.
ACTIVE INGREDIENT:
Ethyl Alcohol 80%
INACTIVE INGREDIENTS:
Distilled Water, Glycerol, Hydrogen Peroxide, MCT Coconut Oil, Organic Full Spectrum Distillate Hemp Oil, Lemon Oil, Mint Oil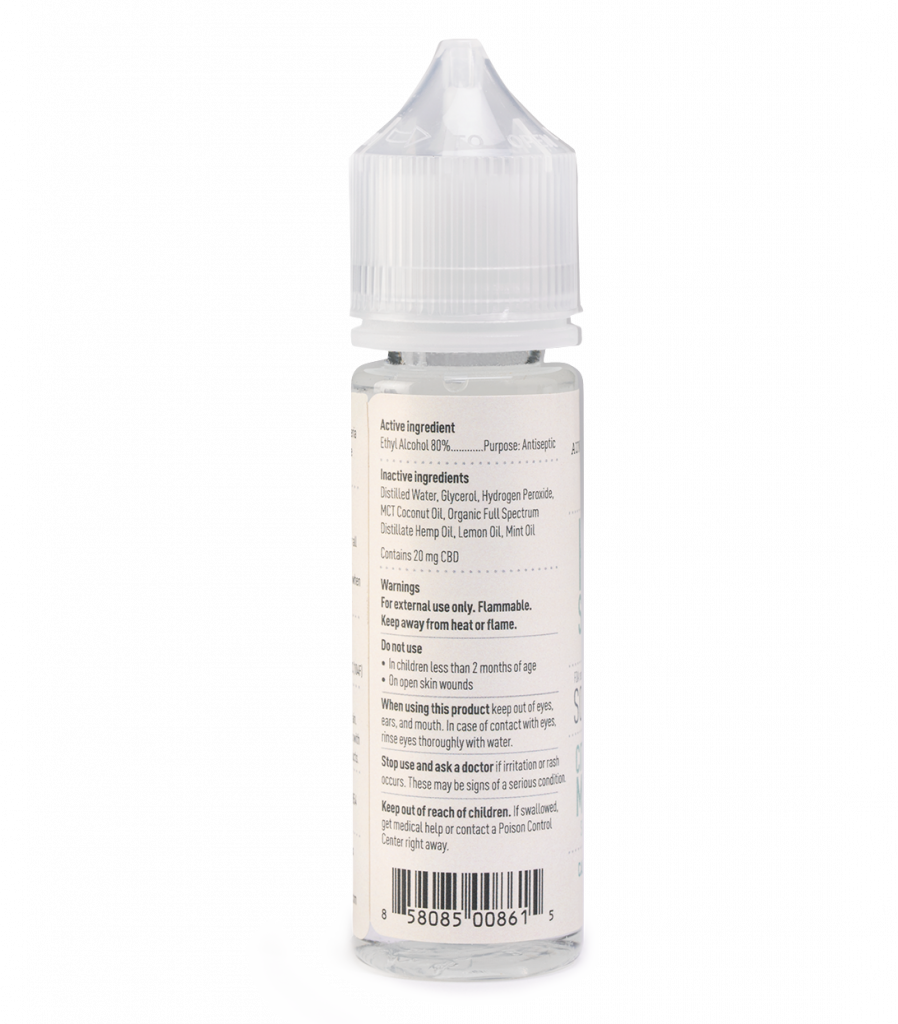 Is it hard for your pet to get up?
Is your pet anxious?
Does your dog chase their tail all day?
Is your pet's skin irritated?
Is your pet nervous?
Do you have a senior pet?
Do thunderstorms freak out your pet?
Does your pet lick, lick and lick?
Do you have a puppy?
If you answer yes to any of these questions, there's a treatibles® for that.